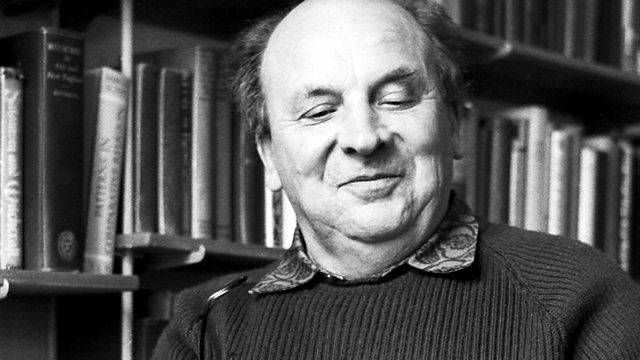 29/11/2008
Lucy Duran presents highlights from a concert given at Cecil Sharp House in London to mark the centenary of English folk musician and song collector AL 'Bert' Lloyd. The line-up includes performances by Maddy Prior and Martin Carthy.
WORLD ROUTES
Presented by Lucy Duran
Produced by Felix Carey
Tel. 020 7765 4661
Fax 020 7765 5052
e-mail world.routes@bbc.co.uk
Saturday 29th November, 3pm
Highlights from Bert Lloyd tribute concerts, Cecil Sharp House.
Trad/A.L. Lloyd: Short Jacket and White Trousers
Album: An Evening with AL Lloyd
Fellside FECD220
Interview with Dave Arthur
Interview with Louis Killen
Trad/A.L. Lloyd: Bold Nelson's Praise
Louis McKillen (voice/concertina)
Recorded at Cecil Sharp House, November 2008, by the BBC
Montage of Lloyd's programmes For BBC
1. "The Savage in the Concert Hall" (1974)
2. "The Folk Song Virtuoso" (1966)
3. "The Gypsy Minstrel" (1961)
Interview with Dave Arthur
Trad: Vet ar Veye
Dessislava Stefanova; Frankie Armstrong
Recorded at Cecil Sharp House, November 2008, by the BBC
Trad: Blackleg Miner
Lisa Knapp (vocal/fiddle); Sam Lee (vocal/concertina)
Recorded at Cecil Sharp House, November 2008, by the BBC
Interview with Dave Arthur
Spoken introduction and opening of Prince Heathen
Album: An Evening with AL Lloyd
Fellside FECD220
Interview with Maddy Prior
Anon: The Bitter Withy
Maddy Prior (vocals); Benji Kirkpatrick (guitar); Giles Lewin (fiddle)
Recorded at Cecil Sharp House, November 2008, by the BBC
Interview with Dave Arthur
Trad: Sovay
Dave Swarbrick (fiddle); Martin Carthy (guitar)
Recorded at Cecil Sharp House, November 2008, by the BBC
Interview with Martin Carthy
Anon: Lowlands of Holland
Eliza Carthy; Martin Carthy; Norma Waterson; Mike Waterson
Recorded at Cecil Sharp House, November 2008, by the BBC
Interview with Dave Arthur
Tom Clough: Nancy
Dave Arthur (banjo); Dan Stewart (banjo); Pete Cooper (fiddle)
Recorded at Cecil Sharp House, November 2008, by the BBC
Last on