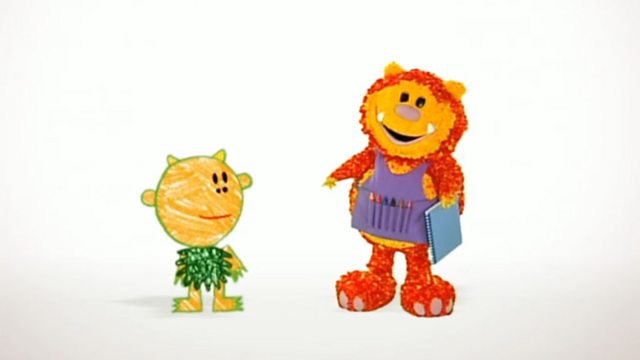 An t-Uilebheist (Monster)
Sgriobag is a monster who lives in a plain white world, but with the help of her pencils and paper it does not stay white for long.
In this episode, Sgriobag draws a monster called Uilleam, who is excited about a sleepover at Granny's cave. Uilleam is not tired, so Sgrìobag scribbles a bedtime story book. The stories are so exciting that they keep Uilleam awake, so Sgriobag scribbles a cuddly toy monster for Uilleam, and Sgriobag and Granny sing him a lullaby to help him get to sleep.
Last on