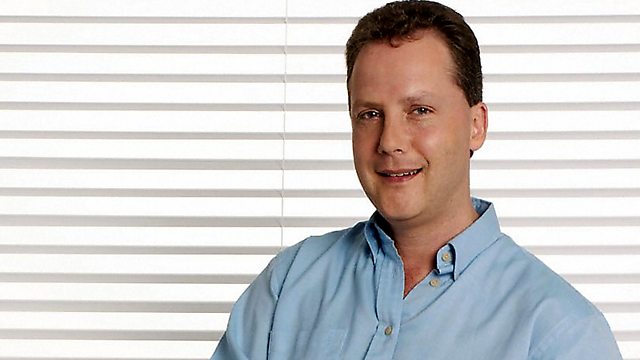 04/12/2008
Presented by Julian Worricker.
How do we solve a problem like the ticket tout? We hear from John Whittingdale, the chairman of the Commons Select Committee on Media, Culture and Sport.
Increasing numbers of people are having their IP addresses stolen. We hear from the assistant editor of Which? Computing, Jaclyn Clarabut.
The changing face of the pub. Pub regular Gerry Anderson explains why he has reached the sad conclusion that going to the pub isn't quite the experience it once was.
Reporter Luke Walton finds out how to put empty properties to good use and hears the story of a property guardian in Gateshead.
The Scottish Government is considering leasing more than a quarter of its forests to private companies, possibly some from abroad. Critics say public recreational areas and the protection of wildlife will be at risk if the plans go ahead. Environment Minister Michael Russell discusses the proposals along with Edward Shepherd, secretary of the Forestry Commission's Trade Union Group.
Carers from across the UK are travelling to Parliament to lobby MPs for a better deal from Government and on 5th December events are held across the country to mark Carers Rights Day. We hear from one carer who is joining those lobbying MPs and how she is coping.
Does the world of retailing need a suppliers' ombudsman? The recommendation comes from the Competition Commission, who argue that such a figure could smooth relations between suppliers and supermarkets. But the supermarkets themselves say no, arguing that the post is unnecessary and that it would cost the consumer.
Last on