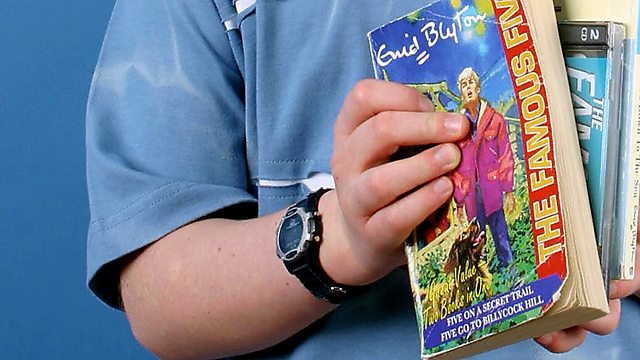 A Fine Defence of Enid Blyton
Children's author Anne Fine examines the enduring appeal of the stories of Enid Blyton.
Rereading some of the stories that she had loved as a child, Anne is reminded that, despite the years of disapproval and accusations of sexism and racism that have dogged the books, they remain real page turners.
Including extracts from an interview with Blyton's only surviving daughter, Imogen Smallwood, and contributions from Blyton's biographer, Barbara Stoney, and leading Blyton scholar Dr David Rudd, Professor of Children's literature at Bolton University. Plus archive recordings of Blyton herself, her elder daughter Gillian Baverstock, and her brother Hanley.
The reader is Miriam Margolyes.