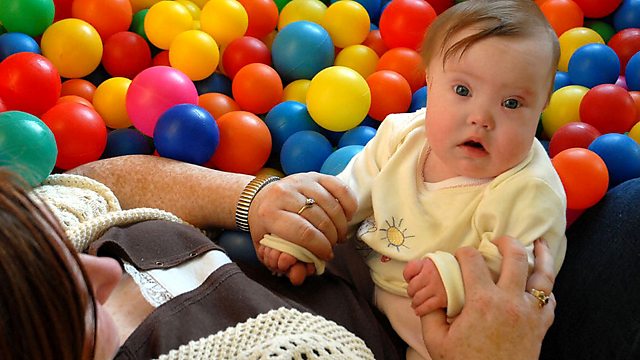 Born with Down's
Felicity Finch follows parents who decide to continue with their pregnancies knowing their babies will be born with Down's syndrome.
In Leeds, she meets three friends, Frances, Louise and Kerry-Ann, who help and support each other. Their experiences reflect the fact that the increasing birth rate, from 500 babies a year with Down's to more than 700 a year today, is spread across all age groups. Kerry-Ann was just 21 when she gave birth, Louise was 25 and Frances was 37.
There are many reasons why parents make the choices they do but, as Frances and her husband Paul tell Felicity, they feel that society is far more tolerant today and that their daughter will benefit from better integration into society.
For Louise, the decision to press ahead and have the baby was a difficult one. She was worried about the impact on her six-year-old son and, since the baby's birth on New Year's Day, her partner has left her.