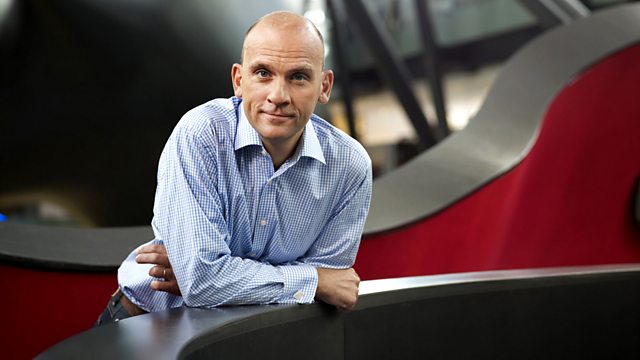 Keith Tippett at the London Jazz Festival
Jez Nelson presents a concert by pioneering British pianist Keith Tippett given on the opening night of the 2008 London Jazz Festival. This programme reflects the breadth and longevity of Tippett's career and includes highlights from the gig, which include a rare 'T 'n T' duet with Stan Tracy, a collaboration featuring the dynamic vocals of his long-term partner Julie Tippett and a performance with innovative string group the Elysian Quartet.
Tippett has played a central role in the evolution of British jazz for the last 40 years, from his work in the late 1960s leading his 50-piece ensemble Centipede to the improvisation of his solo piano performances.
Jazz on 3
17/11/08
Presenter: Jez Nelson
Producer: Peggy Sutton
SIGNATURE TUNE
PLAYLIST
Artist Russell Gunn (Russell Gunn – trumpet, Gregory Tardy & Bruce Williams – reeds, Andre Heyward – trombone, Chieli Minucci – guitar, James Hurt – keyboards, Rodney Jordan – bass, Woody Williams – drums, Khalil Kwame Bell – percussion, DJ Apollo - turntables)
Track Title Seventy Four Miles Away
Composer Joe Zawinul
Album Title Ethnomusicology Volume 1
CD TRACKS:
Artist Ben Allison and Man Size Safe
Track Title Little Things Run The World
Composer Ben Allison
Album Title Little Things Run The World
Label Palmetto
www.benallison.com
Artist David Sanchez
Track Title Cultural Survival
Composer David Sanchez
Album Title Cultural Survival
Label Concord
www.davidsanchezmusic.com
KEITH TIPPETT RECORDED WITH STAN TRACY AT THE SOUTHBANK CENTRE'S PURCELL ROOM ON THE OPENING NIGHT OF THE 2008 LONDON JAZZ FESTIVAL
LINE UP:
Keith Tippett – Piano
Stan Tracey – Piano
This is freely improvised music for half an hour of music.
www.myspace.com/keithtippett
www.mindyourownmusic.co.uk/keith-tippett.htm
www.stantracey.co.uk
STEVE SHEPERD JOINS JEZ IN THE STUDIO TO DISCUSS THE RELATIONSHIP JAZZ HAS HAD WITH STRINGS OVER THE LAST 50 YEARS
FEATURING INTERVIEWS WITH GILAD ATZMON AND KEITH TIPPETT
MUSIC INCLUDED:
Artist Charlie Parker
Track Title Just Friends
Composer Charlie Parker, John Klenner
Album Title Bird With Strings
Label Mercury Records
Artist Gilad Atzmon
Track Title What Is This Thing Called Love?
Composer Cole Porter
Album Title In Loving Memory of America
Label (Pre-release)
Artist Ben Webster
Track Title Chelsea Bridge
Composer Ben Webster
Album Title Music For Loving: Ben Webster With Strings
Label Verve Records
Artist Ornette Coleman
Track Title Naked Lunch
Composer Ornette Coleman/ Howard Shore
Album Title Naked Lunch
Label Milan Records
Artist Mark-Anthony Turnage
Track Title Elegy For Andy
Composer Mark-Anthony Turnage
Album Title Blood on the Floor
Label Argo
KEITH TIPPETT RECORDED WITH THE ELYSIAN STRING QUARTET AT THE SOUTHBANK CENTRE' PURCELL ROOM ON THE OPENING NIGHT OF THE LONDON JAZZ FESTIVAL
LINE UP:
Keith Tippett – piano
The Elysian String Quartet:
JennyMay Logan – violin
Emma Smith – violin
Laura Moody – cello
Vincent Cipprell – viola
SET LIST:
1) Linuckia
Last on