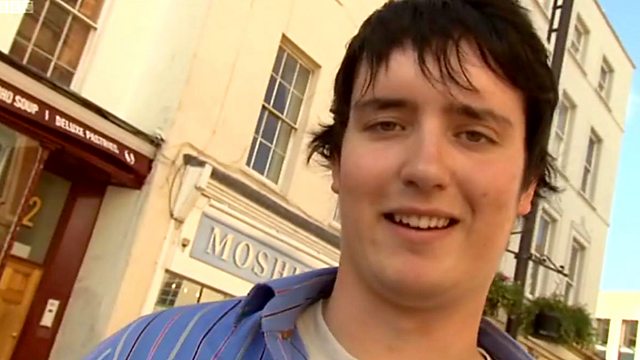 A series of nine films looking at the way young people operate in the digital world, focusing on the positive aspects and on the potential pitfalls.
Cyber Celeb - Follows Tom Thurlow, an 18-year-old who has used the internet to launch his career as a television presenter.
Checking You Out Online - Craig, a typical teenager who is careful about the personal details he puts online, is shocked to discover just how much information about him can be tracked down via the internet.
Cyberbullying - Siannii was a victim of cyberbullying. She describes how it happened and the devastating effect it had on her. This investigates how some schools are trying to deal with the problem using special software.
Cyberstalking - An account by two teenage girls of how their social networking pages were infiltrated by a man forty years older than them.
Hey That's Mine! - Investigates copyright and how best to protect original work which is uploaded on to the internet.
Anything Goes Online? - Should there be freedom of speech on the internet? Can it have destructive consequences?
A Day in the Life of JellyEllie - A profile of 18-year-old JellyEllie, described by the Guardian as 'the voice of the MSN generation'.
Get Your Message Out! - Kiera Box, now 23, was one of the first campaigners to harness the potential of the internet in order to get her message out and to mobilise young people around the world. This looks at the way the internet can transform the nature of campaigning.
What's the Point of Age Rating Games? - Looks at the issue of age rating video games. Designers and developers have to work to strict guidelines governing the content of their games - particularly with regard to the portrayal of violence.
Last on
More episodes
Previous
You are at the first episode