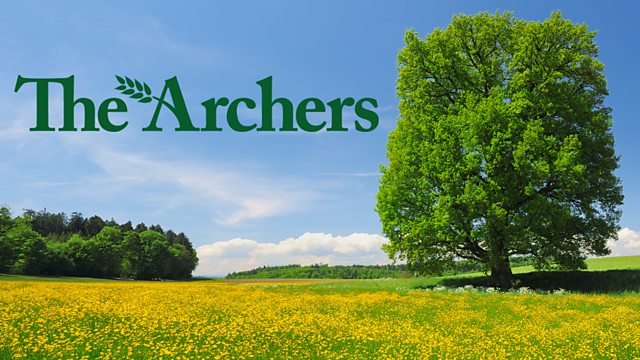 21/11/2008
Lynda's lost her notes for the panto rehearsal, and is flustered. Robert tells her he's upset that she's reversed all his decisions, and the cast aren't happy either. Lynda promises him free reign over stage management decisions. At rehearsal, Robert and Kenton discuss the logistics of the slapstick scenes with Lynda. Robert says it's all getting too complicated but Lynda's unsympathetic.
Peggy and Lilian are having a cup of tea. They're thrilled they've persuaded Jennifer to go to Hungary. Peggy admits she's enjoying having the family on hand when she needs them. She feels much more rested.
Tony's in a hurry to finish at the dairy as it's his turn at Peggy's. Tom tells him about Hannah, the prospective pig-girl. Tony asks what Brenda thinks about Tom working with a girl. Tom tells Tony she's not worried, and she's busy fending off requests from Lynda to be in the panto.
Tom goes with Tony to visit Peggy. Peggy asks Tony if he can help with the garden. It needs tidying up for the winter. He's happy to, and volunteers Tom as well. Tom calls Hannah and is pleased with what he hears. He arranges an interview, hoping he'll like her just as much in person.
Episode written by Mary Cutler.
Last on