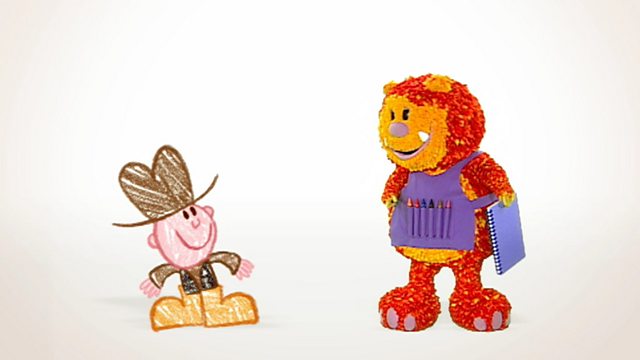 Am Balach-cruidh (Cowboy)
Sgrìobag is a monster who lives in a plain white world, but with the help of her pencils and paper it does not stay white for long.
Sgrìobag draws a cowboy called Brògran Mòra MacRath, who has lost Barabal, one of his cows. Sgrìobag and Brògran Mòra set off into the desert and Sgrìobag scribbles the cow's face on a wanted poster. They discover that Barabal has gone to a barn dance. But once they are inside the barn, they're faced with another problem - all the dancers are wearing disguises.
Last on