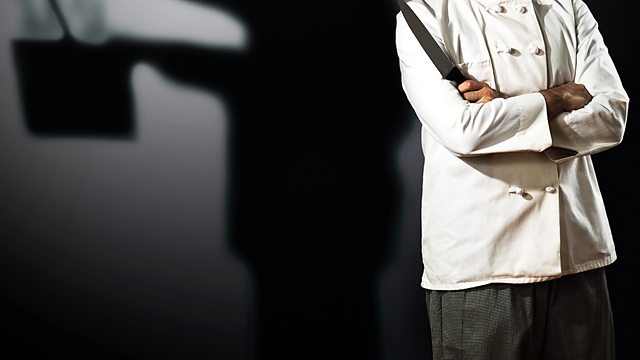 Radio 4's 15 Minute Musicals are delicious, bite-size musical delicacies.
Johnny Depp plays Gordon Ramsey Todd, the demon chef of Fleet Street who finds a new ingredient that makes his pies the talk of London Town in this 15 Minute Musical from 2008 and Winner of the Writer's Guild Award for Radio Comedy.
Starring: Richie Webb, Dave Lamb and Jess Robinson
Written by: Richie Webb, Dave Cohen and David Quantick
Music by: Richie Webb
Music Production: Matt Katz
Producer: Katie Tyrrell
The fun-size yet satisfying musicals take an easily identifiable public figure and give them a West End Musical make-over. The fabricated, sugar-coated story is told in an original, never heard before, musical.
Last on