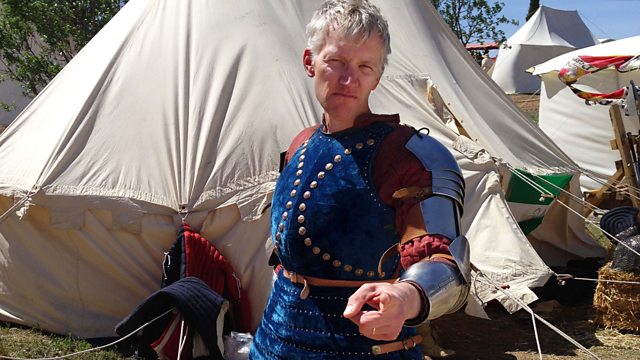 Robert Dudley, Earl of Leicester - The Urbanus Magnus
Robert Dudley, Earl of Leicester
Could this central figure in Elizabethan politics have been murdered?
A Making History listener notes that Dudley seemed to be alive and busy helping to organise the English land army in preparation from an attack by the Spanish Armada and then suddenly he dies from an illness that no one is quite sure about. Making History turned to our leading authority on Dudley, Dr Simon Adams Reader in History at the University of Strathclyde.
Daniel of Beccles and the Urbanus Magnus
Anne Deed Frith is typical of the many Making History listeners who are absorbed in researching the past of the community in which they live. She lives in Beccles in Suffolk and a couple of years ago whilst reading a book about the Magna Carta she was taken by references to a Daniel of Beccles. No one had heard of him but after a good deal of research she discovered that Daniel was the author of possibly our first book of manners, a twelfth century poem which was quite widely referred to. Four more or less complete Medieval manuscripts survive in Trinity college Dublin, Worcester Cathedral, Gonville and Caius College Cambridge and the Bibliotheque Nationale in Paris.
Last on