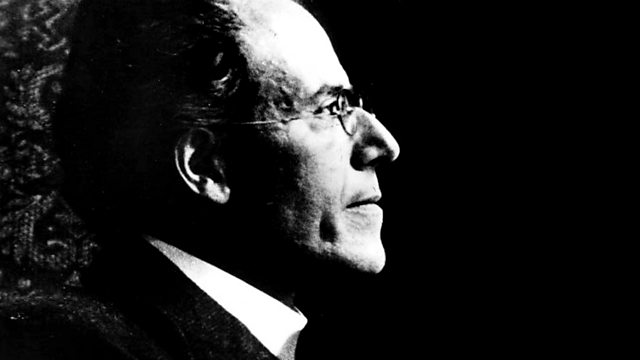 Donald Macleod describes how Mahler's last full season in New York got off to a difficult start as the composer fought to present an image of marital stability following his wife's affair with the German architect Walter Gropius. Tensions were also apparent between the conductor-composer and members of his New York Philharmonic orchestra.
Ging heut morgen ubers Feld (Lieder eines fahrenden Gesellen)
Janet Baker (mezzo-soprano)
Halle Orchestra
John Barbirolli (conductor)
EMI Classics 566981 2 - Tr 12
Symphony No 4 (4th mvt)
Royal Concertgebouw Orchestra, Amsterdam
Willem Mengelberg (conductor)
Philips 426 108-2 - Tr 4 (mono)
Symphony No 5 (4th mvt)
New York Philharmonic
Klaus Tennstedt (conductor)
NYP 9807/08 CD 5 - Tr 4
Symphony No 8 (Part 1)
Chorus of the Vienna State Opera
Vienna Singverein
Vienna Boys' Choir
Chicago Symphony Orchestra
Georg Solti (conductor)
Decca 414-493-2 CD1 - Trs 1-6.
Last on