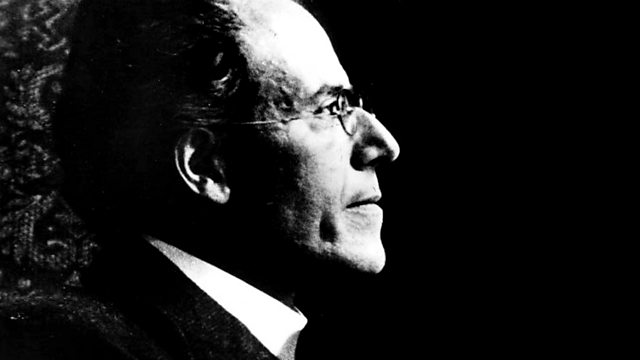 Donald Macleod explores Mahler's life in New York City, a hustling and bustling metropolis that even presented him with women's suffrage marches outside his hotel apartment window. Despite a successful second season conducting the New York Philharmonic, misfortune struck again when Mahler discovered his wife was conducting an affair with the young German architect Walter Gropius.
Symphony No 1 (2nd, 3rd mvts)
Chicago Symphony Orchestra
Georg Solti (conductor)
Decca 475 8230 Trs 2, 3
Hurrah for Woman Suffrage! (words: Nettie Metcalf); Dixie (tune: Daniel Decateur Emmett)
The Homespun Singers
Miriam Reed Productions - Tr 1
In diesem Wetter, in diesem Braus (Kindertotenlieder)
Stephen Genz (baritone)
Roger Vignoles (piano)
Hyperion CDA67392 - Tr 21
Symphony No 10 (excerpt)
Vienna Philharmonic Orchestra
Claudio Abbado (conductor)
DG 447 023-2 CD 12 - Trs 9-13.
Last on