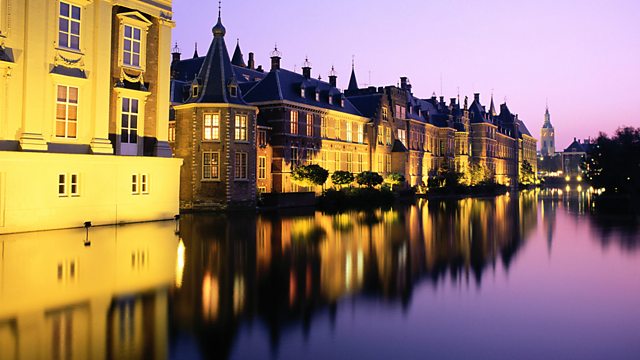 Broken in Berneval, Soaked in the Sea
Series in which Julian Barnes and Hermione Lee explore the connections between a group of Victorian writers and artists who crossed the English Channel for different reasons.
Julian and Hermione travel to the north coast of France, where, in the late 1860s, the poet Algernon Swinburne spent time, as did the exiled Oscar Wilde some 30 years later. They examine French attitudes to the life and work of both men and the religious themes that link their writing.
In the summer of 1868, local fishermen saved a drunken Swinburne from drowning off the cliffs of Etretat. The bizarre lunch to celebrate his survival was attended by the teenage French writer Guy de Maupassant.
In 1897, an exiled Oscar Wilde held a fete for the locals in Berneval and invited friends including Ernest Dowson to distract him from working on his poem, The Ballad of Reading Gaol. But as Wilde became progressively more lonely, he started corresponding once more with Lord Alfred Douglas.
Oscar Wilde ...... Simon Russell Beale
Algernon Swinburne ...... Jonathan Tafler
Guy de Maupassant ...... Stephen Critchlow.
Last on