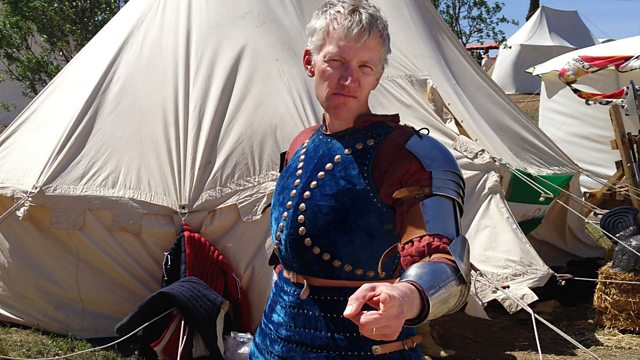 Remnants of an Army - Cornish Coats of Arms
Remnants of an Army
A listener thinks that the subject of a famous nineteenth century painting is his ancestor, but what's the painting and what is the story it depicts?
The painting is Remnants of an Army the work of Lady Elizabeth Butler in 1879. It shows an exhausted military surgeon who has just ridden 90 miles through the rough terrain of Afghanistan from the Kabul the Jalalabad – the only British survivor of a terrible defeat for the Empire's army. The surgeon was William Brydon and his was the only first-hand account of a battle in January 1842 at the end of the First Afghan War. Making History consulted the military historian Professor Jeremy Black at Exeter University.
Cornish Coats of Arms
A listener in the Cornish village of Blisland wonders why there is a James I Coat of Arms in his parish church and why there are so many for Charles I and Charles II in the county. Making History asked civil war historian Professor Mark Stoyle from the University of Southampton to become a reporter for the day.
Last on