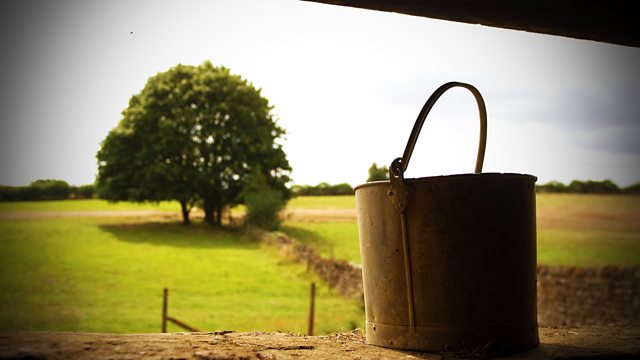 30/10/2008
Shula and Nigel are exploring the team chase course on bikes. Shula confesses she's feeling guilty about getting Alistair involved in Lynda's panto; it's all rather ambitious. They discuss the course fences. Nigel's promised Elizabeth he won't be unduly reckless. They're tempted to try out the course, but Nigel says they'll have to be patient. They just need to ensure the team works harmoniously together. He hopes Alice will turn up for the event. Shula assures him Alice won't let them down; she wouldn't pass up a chance of a weekend with Christopher. Nigel's surprised they're still together, but Shula speculates that Alice prefers her men rough and windswept.
Pigs are on the loose in a Home Farm wheat field. They're Tom's, and Gary's nowhere to be seen. Tom tracks him down and Gary admits he switched off the electric fence and left the field gate open. Help is drafted in and the pigs are finally rounded up, no thanks to Gary's weak efforts. The wheat is trampled and Tom reckons his dad will kill him for deserting Bridge Farm.
Brian's livid but there's no time to deal with contrite Gary now. Brian suggests that Tom should be a little more circumspect about who he employs in future.
Episode written by Caroline Harrington.
Last on