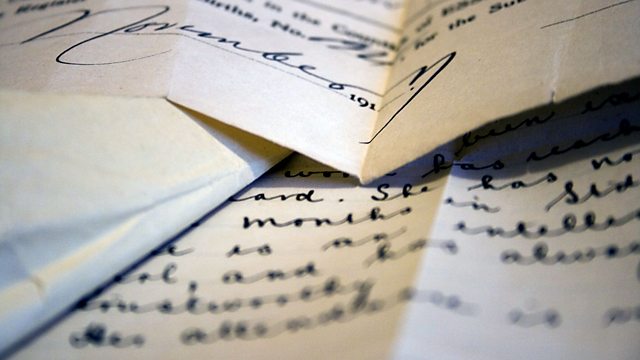 Series exploring the twentieth century through diaries and correspondence of real people, dramatised by Hattie Naylor.
The story of Barbara Loxton, a South African mother who was separated from her daughters during WW2, and her experiences as a journalist travelling around war-torn Europe. Events unfold through the letters exchanged between her and her daughters during their enforced separation.
Having become a war correspondent, Barbara travels to Paris and paints in field hospitals.
Barbara ...... Kathryn Hunt
Polly ...... Hester Cox
Lindsay ...... Ellie Sager
Granny ...... Janice Mckenzie
Anne/Monica ...... Deborah McAndrew
Dr Dunn/Major Madary ...... Stuart Richman
Jack ...... Conrad Nelson
Singer: Waleed Isaacs
Original music by Nicolai Abrahamsen.
Last on