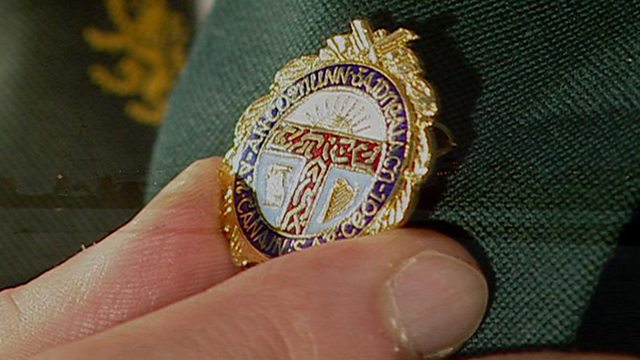 Mi Mhodh, Orain is Dannsa
Co ris a tha e coltach nuair a tha am Mòd Nàiseanta Rìoghail a' tighinn dhan bhaile? Nuair a rànaig e a Leargaidh Ghallda ann an 2002 ged a bha obair gu leòr ann a' deasachadh air a shon , bha ùine ann fhathast airson gàire is cuimhneachain air Mòdan a dh'fhalbh, fhad 's a bha farpaisich a' clisgeadh is iad a' dèanamh deiseil airson a dhol chun an àrd-ùrlar.
A light-hearted behind-the-scenes look at the Royal National Mod held in Largs in 2002. Competitors confess to nerves as they prepare to sing at the premier Gaelic festival, while regular visitors reveal their favourite moments of mischief from previous Mods.