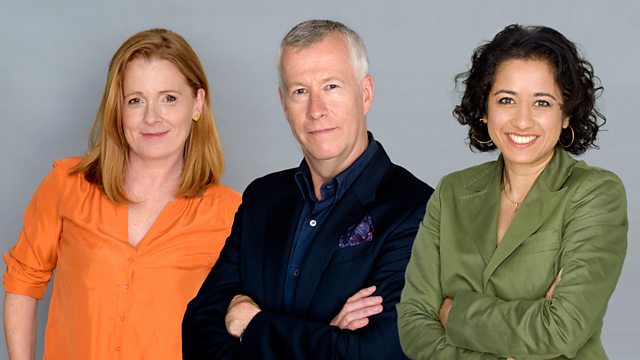 21/10/2008
Presented by Mark Lawson.
Historical novelist Tom Holland reviews the new exhibition, Byzantium, at the Royal Academy in London, the first show of Byzantine art in the UK for 50 years.
BBC wildlife presenter Simon King discusses how far new technology can bring us images of the natural world that have never before been imagined.
In a new film, Ghost Town, Ricky Gervais plays the objectionable Dr Bertrum Pincus, who comes back from the dead to discover that he is not the only one to have had that experience. The Arts Editor of The Daily Telegraph, Sarah Crompton, gives her response to the film and Gervais's performance.
The American writer, comedian and author David Sedaris meets Mark to discuss When You Are Engulfed in Flames, his latest collection of essays.
Last on