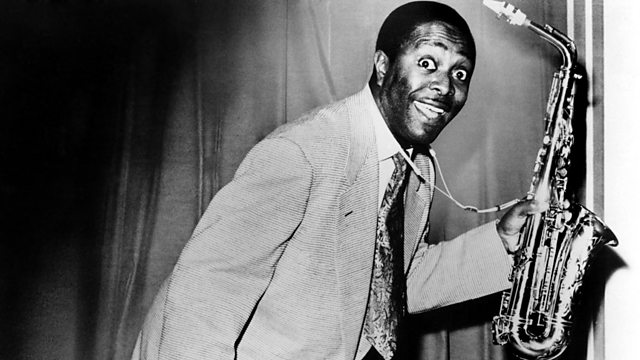 Another chance to hear Clarke Peters celebrate the charismatic and influential musician Louis Jordan.
Louis Jordan with his yard-wide smile, rousing vocals and searing alto saxophone was the bridge from the minstrel show to rock and roll. He started out with the Rabbit Foot Minstrels, and ended up being the main influence on performers like Little Richard and Chuck Berry. In between, he and his Tympany Five created jump-jive music, the feel-good small band sound that bridged the swing era and r'n'b.
Long before The Wire, Clarke Peters wrote, directed and starred in the West End tribute show Five Guys Named Moe, researching behind the scenes to discover the fascinating stories of Jordan's life - his battles with illness, his perfectionism, his comedy, and his enduring influence on the likes of Bill Haley and Ray Charles.
This series originally broadcast in 2008 to mark the centenary of Jordan's birth. The second episode covers how Louis Jordan and his Tympani Five came to be one of the biggest acts on the scene and features music which was covered 20 years later and became some of the biggest hits of early rock and roll.
Last on