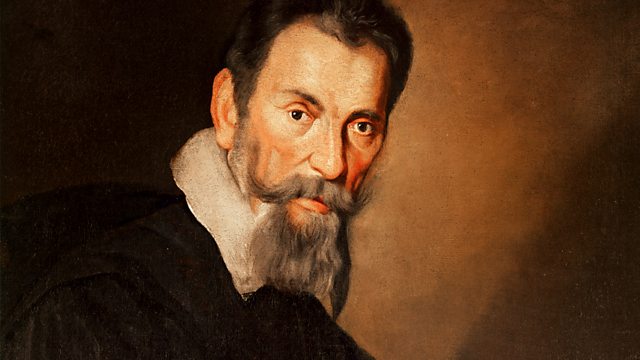 Donald Macleod visits Venice for this special series on Monteverdi.
All the music in this programme is associated with a single day, 21 November 1631, when Venice celebrated deliverance from the plague which had wiped out a third of its population.
Gloria a 7 voci (Selva morale e spirituale)
Les Arts Florissants
William Christie (director)
Ab aeterno ordinata sum (Selva morale e spirituale)
David Thomas (bass)
Parley of Instruments
Roy Goodman, Peter Holman (directors)
Crucifixus; Et resurrexit; Et iterum; Beatus vir; Laudate Dominum; Dixit Dominus (Selva morale e spirituale)
Soloists
Cantus Colln
Concerto Palatino
Konrad Junghanel (lute and director).
Last on