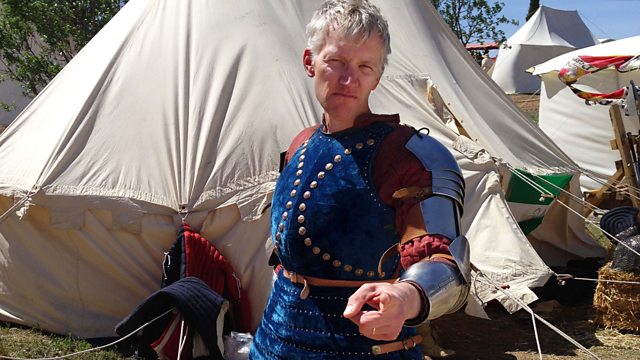 Eyemouth, Scotland
Listen in pop-out player
Vanessa Collingridge presents the popular history programme in which listeners' questions and research help offer new insights into the past.
This programme was recorded in Eyemouth, Scotland in October 2008.
Listener Derek Janes wrote to the programme wanting to find out more about some local features and stories which he felt have wider importance: a sixteenth century fort, witchcraft, smuggling and a terrible fishing disaster back in the 1880s.
You can send us questions or an outline of your own research.
Email: making.history@bbc.co.uk
Write to Making History. BBC Radio 4. PO Box 3096. Brighton BN1 1PL
Join the conversation on our Facebook page or find out more from the Radio 4 website: www.bbc.co.uk/radio4/makinghistory
Producer: Nick Patrick
A Pier Production for BBC Radio 4.
Last on