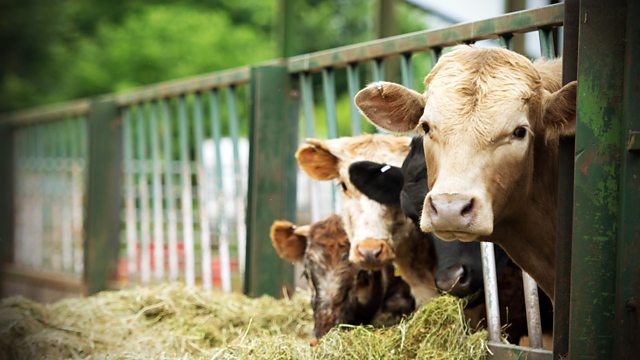 17/10/2008
Eddie's pleased to learn that William's in better spirits since getting back in touch with Nic, even though it's nothing more than a friendship.
Joe tells Eddie that Oliver said they can take all Grange Farm's cider apples for nothing. Clarrie's agreed to do the food for the Halloween ghost walk. Joe and Eddie have planned their ghost stories and Eddie wants Kenton and Fat Paul as cavalier and roundhead for 'The Tale of the Screaming Skull'. At £10 a head, Joe's looking forward to some good, honest money-making.
Lilian and Jennifer are grateful for everything Matt's done for Jack - it even looks like he's found a suitable care home. Matt's PA has arranged for the manager of The Willows to meet Jack on Sunday.
Lilian and Jennifer are taking Jack to see Peggy but agree not to mention The Willows until it's definite. Peggy's voice has improved but she still can't see properly. Peggy's concerned about Jack. Jennifer assures her he's fine, but Peggy knows how difficult Jack can be and feels guilty. Lilian almost tells her about The Willows but Jennifer interrupts. Lilian bites her lip and insists they're coping beautifully. Peggy must just concentrate on getting better.
Episode written by Adrian Flynn.
Last on