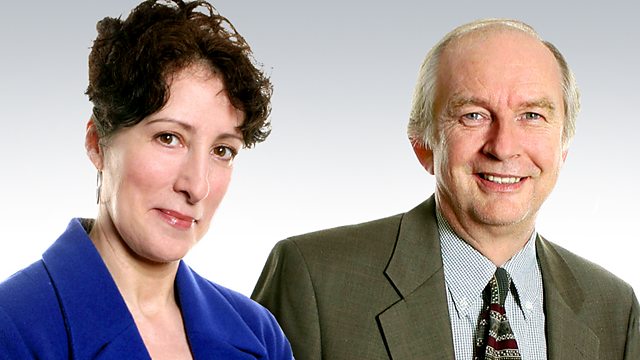 06/10/2008
Presented by Liz Barclay and John Waite.
Worshippers at the Bilal Jamia mosque in Leicester are getting used to the first-ever guide dog to be allowed into a mosque.
The pub restaurant chain Greene King has been fined more than fourteen thousand pounds for misleading customers in some of its menus. We ask how listeners would feel if their meal wasn't quite what the menu said it was going to be.
The German and Danish governments have followed the lead of Ireland and Greece and announced plans to guarantee 100 per cent of savers' deposits. We ask if the UK the government has any choice but to follow suit.
Examining the predicament of thousands of low-paid workers and benefit claimants, and their families, who may have to move miles from their jobs and schools to find more affordable accommodation because of changes to the way that housing benefit is calculated.
Discussing the fact that the global shipping industry accounts for far more CO2 emissions than the world's aeroplanes.
A report by the energy regulator Ofgem says that, on the whole, the recent increases in energy prices are down to global wholesale markets and not the energy companies acting together to exploit customers.
Last on