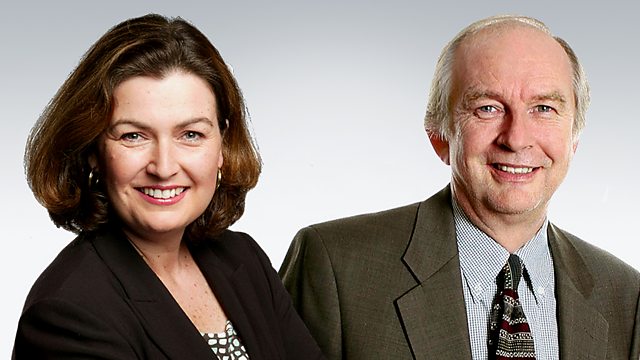 08/10/2008
Presented by John Waite and Sheila McClennon.
What the government's financial rescue package means for consumers.
The Campaign for the Protection of Rural England is to ask the government to clamp down on so-called 'goodwill' payments made by energy companies to local communities where they want to build wind farms.
A government shift towards vocational and skills-based training in recent years has moved funding away from 'informal' or recreational adult education. We speak to Nigel Pollitt, the founder of the Save Adult Education campaign, and Trisha Hartley, the chief executive of the Campaign for Learning.
How to spot an ethical fish.
The wind farms that ruin TV reception.
Who will get what from the Icelandic savings collapse? Money Box's Paul Lewis explains.
Last on