Further Reading

Thomas, Keith, 1933, Religion and the Decline of Magic: Studies in Popular Beliefs in Sixteenth and Seventeenth Century England (London : Weidenfeld & Nicolson, 1997)

Burns, R. M., The Great Debate on Miracles: From Joseph Glanvill to David Hume (Lewisburg : Bucknell University Press ; London : Associated University Presses, c1981). Descript. 305p.

Shaw, Jane, 1963, Miracles in Enlightenment England (New Haven [Conn.] ; London : Yale University Press, 2006)

Fox, George, 1624-1691, George Fox's 'Book of Miracles', edited with an introduction and notes by Henry J. Cadbury ; with a foreword by Rufus M. Jones (Cambridge : Cambridge University Press, 1948)

Brown, Peter, The Cult of the Saints (Chicago Uni Press, 1981)

Caesarius of Hesterbach, The Dialogue on Miracles, translated by H.von E. Scott (Routledge, 1929)

Cavadini, John C., Miracles in Jewish and Christian Antiquity: Imagined Truth (Notre Dame Ind. University of Notre Dame Press, 1999)

Cohn, Norman, The Pursuit of the Millennium (first published in 1972 - many reprints)

.

Finucane, Ronald C., Miracles and Pilgrims: Popular Beliefs in Medieval England (Macmillan, 1995)

Ginzberg, Louis, Legends of the Bible (first published 1907 - many reprints)

Jackson, Deirdre, Marvellous to Behold - Miracles in Medieval Manuscripts (The British Library, 2007)

Jacobus de Voragine, The Golden Legend: Readings on the Saints, translated by William Granger Ryan (Princeton Uni Press, 1993)

Warner, Marina, Signs and Wonders (Chatto and Windus, 2003)

Woodward, Kenneth L., The Book of Miracles: The Meaning of the Miracle Stories in Christianity, Judaism and Buddhism (Simon and Schuster, 2000)

McCabe, Herbert, God Matters (London: Geoffrey Chapman, 1987)

Swinburne, Richard, ed., Miracles (London: Macmillan, 1989)
Featured in...
Discussion of religious movements and the theories and individuals behind them.

From Altruism to Wittgenstein, philosophers, theories and key themes.

Browse the Medieval era within the In Our Time archive.
In Our Time Downloads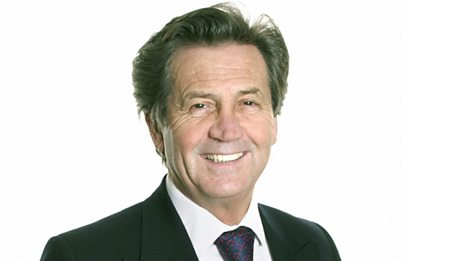 Every episode of In Our Time - available to download to listen to when & where you want.