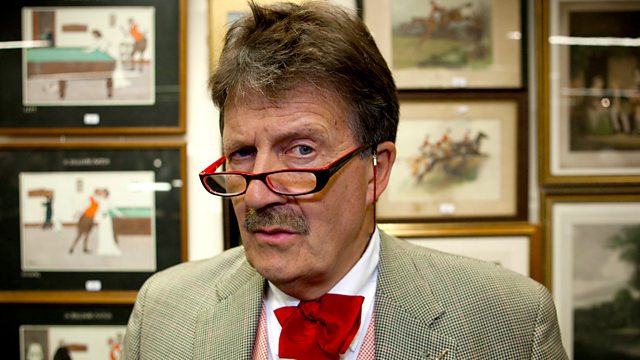 Antiques challenge in which amateur collectors hunt for bargains.
Gloucester Docks, filled with beautiful barges and bursting with colour, provide the backdrop for the Gloucester Antiques Fair. Contestants include a couple who have travelled all the way from Gibraltar to take part.
Presenter Tim Wonnacott discovers a quirky mobile phone at the fair before travelling to nearby Sudeley Castle, home to an impressive pair of stylish ale carriers known as Black Jacks.
Last on