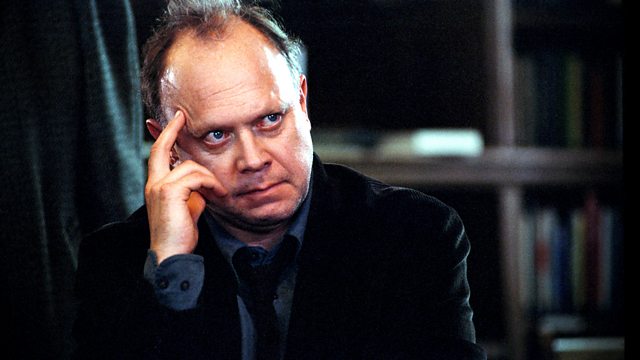 David Nobbs - Silent Nights
By David Nobbs
Gordon's hatred of noise is threatening his marriage. But will his attempts to foist silence on the world just make matters worse? Another great comic obsessive from the creator of Reginald Perrin.
Directed by Peter Kavanagh
A story that will resonate - or hopefully not! - with many R4 listeners
Gordon Flitch's life is bombarded with noise from every direction. But while his manic complaints about noise were hard enough for wife Alison (Doon Mackichan) to bear, his efforts to combat it really begin to grate!
For example, retreating to the silence of the Scottish Highlands, he decides on a whim to record the blissful noise-lessness to share with friends. This recording 'solution' quickly becomes a mania with him and Gordon sets about marketing silent CD's that can be played in pubs to spare oneself the raucousiness of pop music. He soon finds that he has hit a chord with the nation's consciousness. Gordon's fanatical obsession with silence has made him famous - but at what cost to his marriage?
Another cracking yarn from this top television, stage, film and now radio writer.
Last on
Credits
| Role | Contributor |
| --- | --- |
| Gordon Flitch | Jonathan Coy |
| Alison Flitch | Doon Mackichan |
| Jonathan Pelt | Stephen Critchlow |
| Vicky | Helen Longworth |
| Esterhazy | John Rowe |
| Shopkeeper | Dan Starkey |
| Writer | David Nobbs |
| Director | Peter Kavanagh |