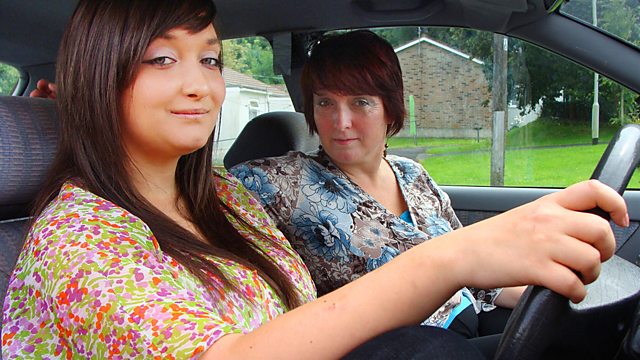 Driving Mum and Dad Mad
Documentary which looks at the volatile relationship between 17-year-olds Verity Abrahams and Joe Pritchard and their parents as the two teenagers learn to drive, reflecting the pivotal moment when the child is ready to fly the nest while their parent is still trying to exert control.
To pile the pressure on even more, this is a competition - Verity and Joe have just three weeks to learn to drive, neither has ever sat behind the wheel of a car and they can only be taught by their mum and dad in their mum and dad's car.
At the end of three weeks Verity and Joe take their DVLA driving test. Whoever passes wins a perfect second-hand car which is taxed and insured for a year. If both pass, the one with the fewest faults wins. If both fail, there's no second chance and no-one wins the car.