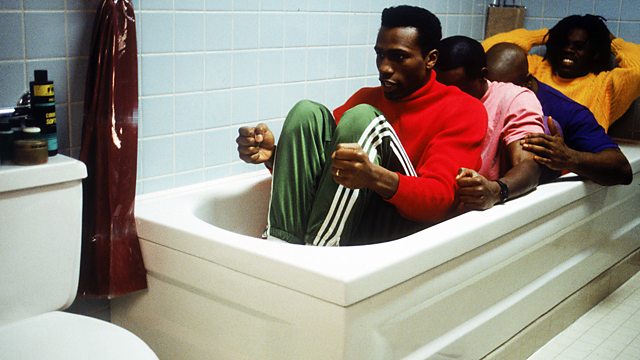 Cool Runnings
Entertaining story - loosely based on true events - of four Jamaican bobsleighers who dream of competing in the Winter Olympics, despite never having seen snow.
With the help of a disgraced former champion desperate to redeem himself, the Jamaicans set out to become worthy of Olympic selection - and go all out for glory. One of John Candy's last film roles.
BBC iPlayer - unavailable episode
This episode is not available on BBC iPlayer.  Programmes are unavailable for a number of reasons including legal, contractual or technical issues.
BBC Films: Review of Cool Runnings
"This tale of the 1988 Jamaican bobsled team is full of feel-good vigorous fun."
Credits
| Role | Contributor |
| --- | --- |
| Derice Bannock | Leon Robinson |
| Sanka Coffie | Doug E Doug |
| Junior Bevil | Rawle D Lewis |
| Yul Brenner | Malik Yoba |
| Irving 'Irv' Blitzer | John Candy |
| Coolidge | Winston Stona |
| Kurt Hemphill | Raymond J Barry |
| Josef Grool | Peter Outerbridge |
| Roger | Paul Coeur |
| Larry | Larry Gilman |
| Director | Jon Turteltaub |
| Producer | Dawn Steel |
| Writer | Lynn Siefert |
| Writer | Michael Ritchie |