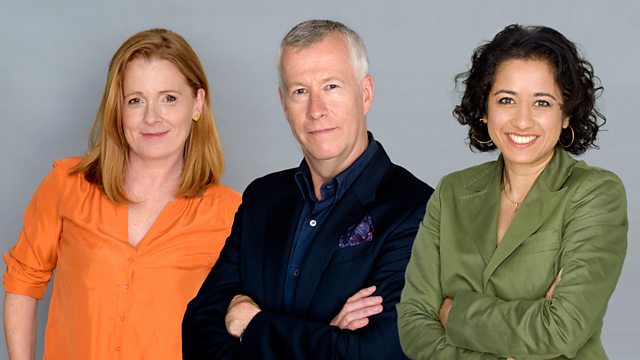 01/09/2008
Presented by Mark Lawson.
Including:
Carnegie Medal-winning author Terry Pratchett talks to Mark about religion, how his health issues haven't stopped him writing and why he won't be penning an autobiography.
Critic Kate Saunders gives her verdict on The Duchess, the film adaptation of Amanda Foreman's book about Georgiana, Duchess of Devonshire, starring Keira Knightley and Ralph Fiennes.
Trumpeter Alison Balsom talks to Mark about her new album of concertos and discusses the controversial issues of patching in modern recordings and glamour in the classical music world.
Last on