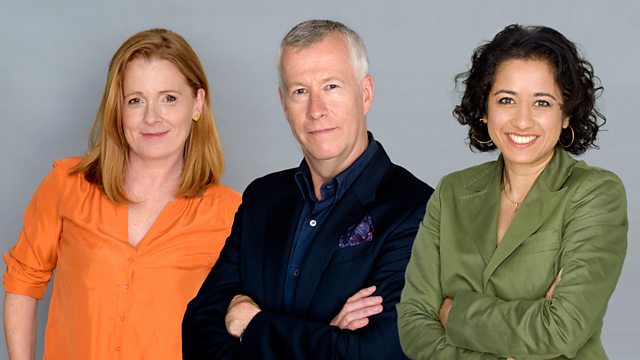 03/09/2008
Presented by Mark Lawson.
Including:
Drummer Roger Taylor talks to Mark about Queen's new line-up with singer Paul Rodgers and their latest album The Cosmos Rocks.
Allotments in East London are being forced to make way for the Olympics, Mark talks to artist Julian Perry, who has captured many of their sheds on canvas. Writer and poet John Davies, aka Shedman, offers his personal take on this great British structure. Writer Philip Pullman and artist Sarah Staton discuss their own creative use of sheds.
Director Eddy Moretti talks to Mark about his documentary Heavy Metal in Baghdad, which follows the lives of Iraqi heavy metal band Acrassicauda.
Last on