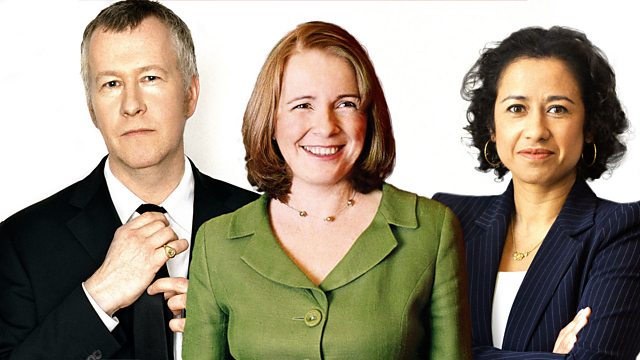 26/08/2008
Presented by Mark Lawson.
Including:
Dance critic Sarah Crompton gives her verdict on Matthew Bourne's new production Dorian Gray, which is based on Oscar Wilde's 1890 novel The Picture of Dorian Gray.
James Hamilton, who finished Humphrey Carpenter's last book, Jill Paton Walsh, who has completed work by Dorothy L Sayers, and Prof John Sutherland discuss the art of finishing off someone else's book.
Zero: An Investigation into 9/11 is a new film questioning the established wisdom about the 9/11 hijackings. The internet is full of conspiracy theories about events that day, including another film Loose Change: Final Cut. Mark brings together the films' directors Francesco Trento and Tim Sparke to question their version of events.
Matt Thorne reviews two new TV quiz shows. Fiona Bruce presents What Are You Like? while Terry Wogan tests contestants' memory in Wogan's Perfect Recall.
Last on