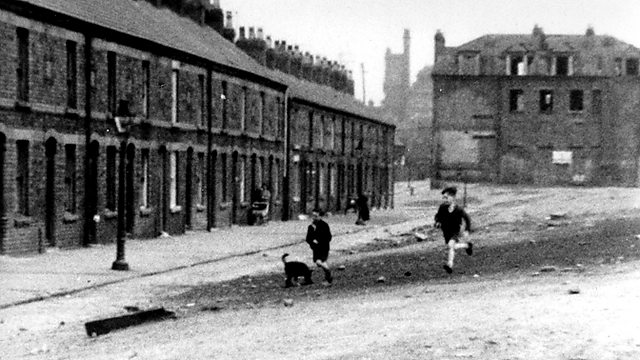 Morning in the Streets
Denis Mitchell's 1959 documentary is full of evocative images of a Liverpool still recovering from the post-war gloom.
Did You Know?
The film features a shot of graffiti that reads 'Save the Rosenbergs', a reference to Julius and Ethel Rosenberg, who in 1953 were tried and executed in the United States for espionage on the flimsiest of evidence.
Archive
Archive programmes available on iPlayer reflect the broadcast standards and attitudes of their time, which may not accord to some current BBC editorial guidelines. We aim to select programmes which can be shown in their entirety but in some cases edits are required. In these cases, edits are kept to a minimum and are made only for technical reasons.