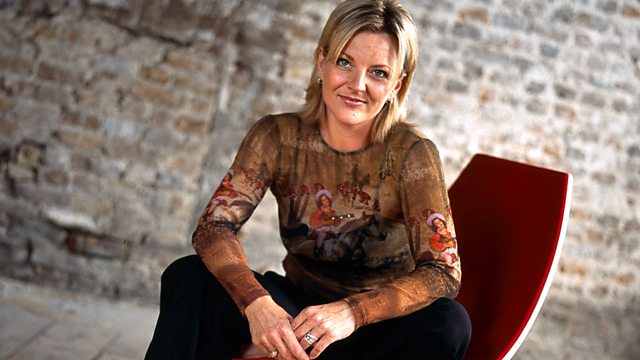 Lee Konitz
Claire Martin introduces celebrated alto-saxophonist Lee Konitz in concert at the 2008 Glasgow International Jazz Festival, performing alongside pianist Frank Frank Wunsch and bassist Henning Gailing in a programme featuring mainly jazz standards.
With a career that has lasted more than 50 years, Konitz is known for going against the grain, determined to forge his own style of playing and not follow that of the great Charlie Parker. He gained early popularity playing with pianist Lennie Tristano and later as a member of Miles Davis's famous Birth of the Cool nonet. After virtually giving up performing in the 1960s, Konitz re-emerged with a burst of recording and concert activity in the 1970s. He has remained a sought-after headliner and sideman.
1.
Title: Alice in Jazz Land
Artist: The Stan Tracey Big Band
Album: Alice in Jazz Land
Trk: 1
Label: Red-Steamed Records
No: RSJ 102
Dur: 04.53
Comp: Stan Tracey
Pub. Faber Music Ltd
2.
Title: Kon Tiki Expedition
Artist: Portico Quartet
Album: Knee Deep in the North Sea
Trk: 7
Label: The Vortex
No: BVOR
Dur: 04.26
Comp: Portico Quartet
Pub. Copyright Control
3.
Title: If I Spoke My Mind
Artist: Toni Kofi
Album: The Silent Truth
Trk: 5
Label: SPECIFIC JAZZ
No: SPEC 008
Dur: 06.50
Comp: Tony Kofi
Pub. n/a
4.
Title: Mark Murphy
Artist: Do Nothing Till You Hear from Me
Album: Once To Every Heart
Trk: 9
Label: Verve
No: 06024 9872410
Dur: 04.27
Comp: Duke Ellington/Sidney Russell
Pub. EMI Robbins Catalog Inc.
5.
(BBC Recording)
Title: Alone Together
Artist: Lee Konitz
Comp: Lee Konitz
Pub. Copyright Control
Dur: 8.40
6.
(BBC Recording)
Title: All The Things You Are
Artist: Lee Konitz
Comp: Jerome Kern/Oscar Hammerstein II
Pub. Chappell
Dur: 8.30
7.
Title: Under The Apple Trees
Artist: Alex Hutton Trio
Album: Songs from the Seven Hills
Trk: 11
Label: 33 Records
No: 33JAZZ177
Dur: 4.33
Comp: Alex Hutton
Pub. N/A
8.
Title: Lucky To Be Me
Artist: Bill Evans/Tony Bennett
Album: Together Again
Trk: 1
Label: Concord Records
No: CCD 2198-2
Dur: 03.42
Comp: Leonard Berstein/Betty Comden/Adolph Green
Pub. The Leonard Bernstein Music Publishing Co LLC
9.
Title: In The Wee Small Hours of the Morning
Artist: New York Voices
Album: A Day Like This
Trk: 3
Label: MCG JAZZ
No: MCGJ 1031
Dur: 05.25
Comp: Mann/Hilliard
Pub. Rytvoc, Inc/Bourne Co/Better Half Music Co.
10.
(BBC Recording)
Title: You'd Be So Nice To Come Home To
Artist: Lee Konitz
Comp: Cole Porter
Pub: Chappell
Dur: 8.15
11.
(BBC Recording)
Title: Body & Soul
Artist: Lee Konitz
Comp: Johnny Green, Frank Eyton, Edward Heyman,
Robert Sour
Pub. Chappell
Dur: 9.40
12.
Title: 50 Way To Leave Your Lover
Artist: Brad Mehldau
Album: Day Is Gone
Trk: 9
Label: Nonesuch
No: 7559 7910-2
Dur: 08.32
Comp: Simon
Pub. Gema/biem
13.
Title: Sombrero Sam
Artist: Charles Lloyd
Album: Dream Weaver
Trk: 4 (CD1)
Label: WCJ/RHINO
No: 8122 79915-5
Dur: 05.17
Comp: Charles Lloyd
Pub. Hornall Brothers Music Ltd
Last on