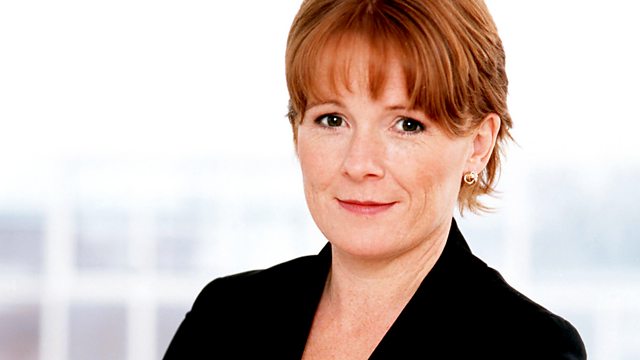 13/08/2008
Kirsty Lang presents a special programme from the Edinburgh Festival.
Twenty-eight years on from his hit television quiz Bullseye, comedy veteran Jim Bowen returns to his stand-up roots with a new show.
At the age of just thirteen, Eros Vlahos is the youngest comedian at the festival. In his full-length stand up show,Problem Child, he delivers gags about teachers, parents, George Bush and other kids.
Eighteen-year-old singer/songwriter Laura Marling, nominated for this year's Mercury Prize for her first album, performs live.
Mohammed Hanif, head of the BBC's Urdu service, has turned playwright and novelist. His debut novel is a murder mystery set around the death of former military dictator General Zia and has made the Booker long list. His play The Dictator's Wife is a monologue from the point of view of an imaginary Pakistani first lady.
Lady Garden are one of many female only sketch shows at this year's festival. They include the daughter of comedians Jennifer Saunders and Ade Edmondson. Unintimidated by their comedy heritage, they perform a sketch from their show.
Last year comedian Danny Robins, after a run of eleven years, took a break from the Edinburgh Festival and spent August in the South of France. This year he couldn't resist a return to form. He explains why he is back.
Last on