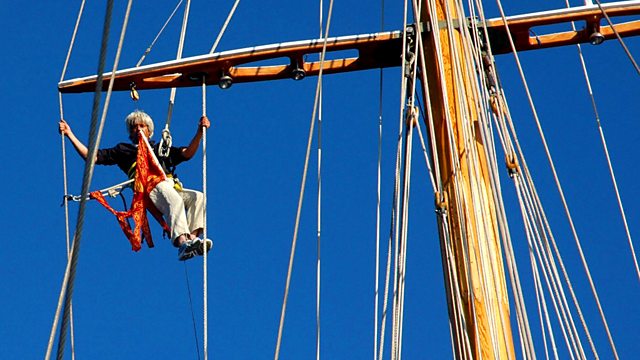 Francesco da Mosto has been at sea for two months now as he travels from Venice to Istanbul. He approaches the last group of the Greek islands - the Dodecanese.
Rhodes was home to the legendary crusader knights of St John. Over the centuries, it was repeatedly caught up in fighting between the Christian and Islamic worlds, and even today it has the feel of a fortress island.
Next stop is the exotic Turquoise Coast. The coast is too shallow for the Black Swan to explore, so Francesco swaps boats and heads for the extraordinary Dalyan Tombs - great classical burial temples carved out of the high clifftops. They were deliberately carved high in the mountains so the spirits of the dead had less far to travel to heaven. On the way he encounters the huge loggerhead turtles of the region, which enjoy nothing more than crunching their way through the shells of giant crabs.
One of the most unexpected islands of the area - and an uncomfortable reminder for Francesco of his country's recent past - is the island of Leros. Mussolini redesigned Leros as a launch pad for his dreams of a Fascist empire that would dominate the Mediterranean. He rebuilt the main town as a military town with wide straight boulevards for army parades.
Next stop is Patmos, where St John the Divine is said to have experienced his revelations that make up the Book of Revelation in the Bible - foretelling the end of the world and the final struggle between God and Satan. The Cave of the Apocalypse on Patmos is said to be the actual site, and Francesco sees the crack in the roof of the cave out of which apparently the voice of God emerged.
And, at last, a surprise for Francesco renders him speechless.
Last on
Credits
| Role | Contributor |
| --- | --- |
| Presenter | Francesco da Mosto |