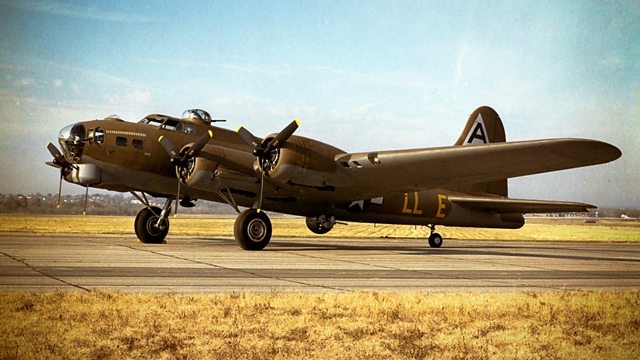 Left at Marrakech
In 1943, B-17 Lucky Charm takes off from Florida on its way to active service in England, embarking on an epic flight via Puerto Rico, Dakar, and Marrakech. But the crew are obliged to take on board with them two British hitchhikers who need a lift home; taciturn Lieutenant Draper and an attractive young WAAF, Charlie Bradbury.
Albie, the happy-go-lucky American gunner believes his luck's in because Charlie looks like the Lucky Charm painted on the aircraft's nose, and she seems to have taken a liking to him. As the journey begins, however, it seems that there's anything but luck on board. There must be a Jonah on board - is it Draper, or Charlie?
Left at Marrakech is based on a true story and is in the same vein as the film Ice Cold In Alex - a journey thwarted from the outset. A Nevil Shute-style adventure, with classic ingredients of matinee thrills: romance, mystery and danger.
Written by Richard Stevens; this is his third play for BBC Radio 4.
Cast:
Will Keen
Jonathan Cullen
Alan Cox
Nicholas Rowe
Ben Lewis
Clare Corbett
Producer: Fiona McAlpine
An Allegra production for BBC Radio 4.
Last on