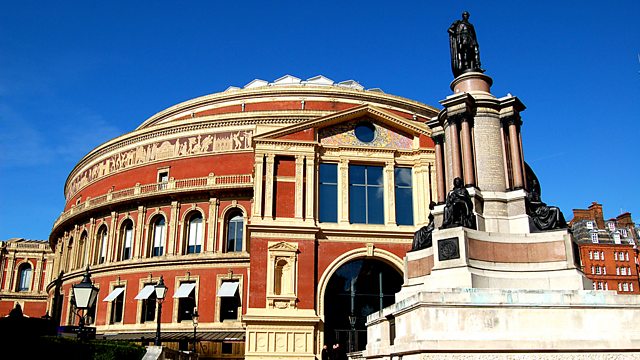 Prom 26: The King's Singers
Presented by Brian Kay, from the Royal Albert Hall, London.
The King's Singers celebrate their 40th anniversary year at the 2008 Proms with a wide-ranging Anglo-French programme. From Lassus to Bridge they perform a variety of French Renaissance madrigals, Victorian part-songs and English folk songs, as well as a selection of Poulenc's Chansons francaises.
And British composer John McCabe brings a contemporary note with his Scenes in America deserta - commissioned by and dedicated to the ensemble.
The King's Singers
Poulenc: Chansons francaises, Op 130 (selection)
John McCabe: Scenes in America deserta
French Renaissance madrigals:
Lassus: Dessus le marche d'Arras
Passereau: Il est bel et bon
Lassus: Toutes les nuits
Janequin: La guerre
Victorian part songs:
Rogers: Hears not my Phyllis
Hobbs: Phillis is my only joy
Trad. arr. SE Lovatt: The Little Green Lane
Bridge: The Goslings
English folk songs:
Trad. arr. B Chilcott: Greensleeves
Trad. arr. G Langford: Blow away the morning dew
Trad. arr. P Lawson: The Turtle Dove
Trad. arr. G Langford: Widdicombe Fair.
Last on