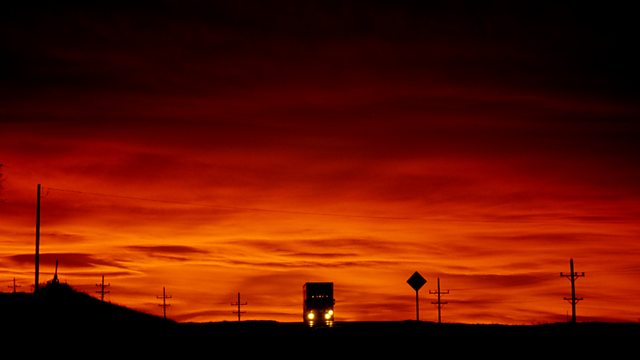 04/08/2008
With Jonathan Swain.
Including:
Donizetti: Messa di Gloria e Credo
Mozart: 4 Kontra Tanze, KV 267
Grieg: Symphonic Dances, Op 64
Tchaikovsky: Dumka - Russian rustic scene, Op 59
Grainger: Rustic Dance
Beethoven: Symphony No 6 in F, Op 68 (Pastoral)
Brahms: Trio No 3 in C minor for piano and strings, Op 101
Obrecht: J'ai pris amours a ma devise
Sweelinck: Onder een Linde groen (49)
Schreker: Fantastic Overture, Op 15
Satie: La Belle Excentrique (Fantaisie serieuse)
Puccini: Un bel di vedrem (Madame Butterfly)
Finzi: White-flowering days (A Garland for the Queen), Op 37
Pearsall: Lay a garland on her hearse
Telemann: Sonata in F from Der Getreue Music-Meister
Attrib. Haydn, arr. Harold Perry: Divertimento in B flat, H 2 46, arranged for wind quintet
Kuhlau: Trylleharpen (The Magic Harp) Overture
Marson: Waltzes and Promenades
Sor: Introduction and variations on Mozart's O cara armonia, Op 9
Brusselmans: Scenes after Breughel - symphonic sketches
Debussy: Sonata in D minor for cello and piano
Kats-Chernin: Russian Rag
Sullivan: In memoriam - Overture in C
Elgar: Cello Concerto in E minor, Op 85
Holst: Wind Quintet in A flat, Op 14.
Last on