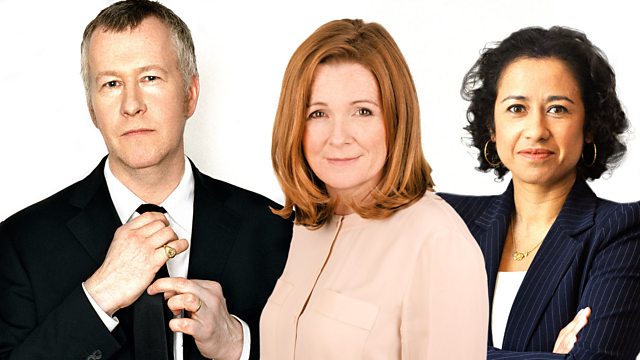 30/07/2008
Presented by Mark Lawson.
Veteran American actress Elaine Stritch returns to the London stage to perform her Tony Award-winning show At Liberty. In a rare interview, the 82-year-old reflects on a life in the theatre, her battle with drink and how she still gets nervous before going on stage after all these years.
The X -Files: I Want to Believe is a new feature film based on the award-winning TV series starring David Duchovny and Gillian Anderson. Reunited after a six-year gap, Fox Mulder and Dana Scully tackle the mysterious disappearance of an FBI agent, aided by the visions of a corrupt ex-priest played by Billy Connolly. Director and series creator Chris Carter discusses his update of the original idea.
As Arts Council England publishes the McIntosh review of its controversial funding decisions earlier in 2008, and Ofcom fines the BBC 400,000 pounds for phone-in scandals, Liz Forgan, former managing director of BBC Radio, former director of programmes Channel 4 and now Chair of National Heritage funds, discusses the best way to regulate public bodies.
Andrew Logan is the founder of the Alternative Miss World. His jewelled portraits of Gandhi, Sian Phillips, Zandra Rhodes, Maria Callas and his yoga teacher are included in an exhibition which marks the re-opening of the Ruthin Craft Centre.
Last on