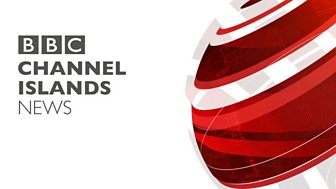 On iPlayer
This programme will be available shortly after broadcast
On TV
Tomorrow 18:30
BBC One Channel Islands
All upcoming (16 new)
Clare Burton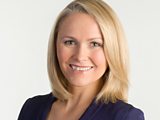 Clare joined BBC Channel Islands as our main presenter in 2009. Born and educated in Newcastle (can't you tell by the accent?!), and with a 2:1 in Politics from Newcastle University, Clare came to us from ITV Tyne Tees. There she reported on football (of course, it is Newcastle), floods, farming, industry, the arts, politics - a bit of everything! And all directly related to the people who lived there. A love affair with local news began.
Before that, a stint as a showbiz reporter for ITN in London saw Clare interviewing a host of celebrities, and breaking entertainment news stories about the stars of the day - from the late, great Amy Winehouse to Hollywood superstars like Brad Pitt and George Cloony.
After several years in the Channel Islands, Clare is loving island life and still relishing the challenges that every story throws up. Away from work, Clare makes the most of Jersey's beautiful beaches and cliff paths with her beloved black labrador 'Olly'.

Alison Moss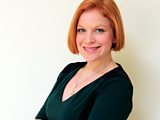 Alison first joined the BBC in 1996 and worked in regional newsrooms before becoming a reporter for the national news.  For five years she appeared on BBC Breakfast and the main 1, 6 and 10 o'clock bulletins reporting on the big stories in the South of England. "It was a busy time, lots of early starts and breaking news and was great fun even if it was demanding.   I became unofficially known as the 'sailing reporter' and spent many hours reporting from the big sailing events in the Solent, as well as internationally.  Reporting on the Vendee Globe led to a stint as a crew member on the Clipper Race crossing the Atlantic from France to Rio-  all with a camera in hand, reporting live in to the BBC News Channel".
Loving the coast has helped Alison and her family settle in. "We love it, spending hours on the beach no matter what the weather; collecting shells, stones, hunting through rockpools, making sandcastles and we all share a love of the ocean.  Now I just need to be able to stay upright on a surf board and become braver in our kayak."
Alison presents BBC Channel Islands News weekdays at 1830, 2000 and 2225.

David Braine
David Braine was born in London and educated in Somerset. He went on to graduate from university with a BSC Hons 2:1 degree in Meteorology and Oceanography. In 1987 he joined the Royal Navy (Fleet Air Arm) as a Lieutenant initially to learn to navigate helicopters and then as an environmental expert and instructor. David still serves in the reserves as a Lieutenant Commander based at Royal Navy Air Station Yeovilton. 
After leaving the Royal Navy, David joined the Meteorological Office in 1995 and became a member of the BBC's team of presenters. David went on to become one of the best-known BBC forecasters, appearing on all the main television channels and on BBC Radio. 
David has been working for BBC Channel Islands since 2002 and is married to BBC reporter and presenter Julia Peet.