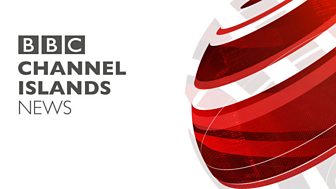 BBC Channel Islands News
Join Clare and Alison for the latest news, sport and weather from the BBC in the Channel Islands.
David Braine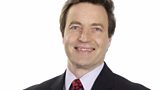 David Braine was born in London and educated in Somerset. He went on to graduate from university with a BSC Hons 2:1 degree in Meteorology and Oceanography. In 1987 he joined the Royal Navy (Fleet Air Arm) as a Lieutenant initially to learn to navigate helicopters and then as an environmental expert and instructor. David still serves in the reserves as a Lieutenant Commander based at Royal Navy Air Station Yeovilton. 
After leaving the Royal Navy, David joined the Meteorological Office in 1995 and became a member of the BBC's team of presenters. David went on to become one of the best-known BBC forecasters, appearing on all the main television channels and on BBC Radio. 
David has been working for BBC Channel Islands since 2002 and is married to BBC reporter and presenter Julia Peet.
Clare Burton
Clare presents BBC Channel Islands news at 6.30pm and 10.25pm. Before moving to the Channel Islands she was a showbiz reporter for ITN. She was lucky enough to interview a host of celebrities - from global superstars such as the Rolling Stones and 'Brangelina', to the reality TV rejects of the day. 
A spell at ITV Tyne Tees saw Clare reporting on football (of course, it is Newcastle), floods, farming, job losses, the arts, politics - a bit of everything! And all directly related to the people who lived there. A love affair with local news began. 
A move to the Channel Islands meant a whole new set of people, politics and issues to get stuck into. Clare's been overwhelmed by the friendliness of Channel Islanders, and the strength of their interest and involvement in the running of their island. Home is now a little corner of seaside heaven in St Brelades Bay, but the promise to learn how to surf has not yet been fulfilled. Give her time.