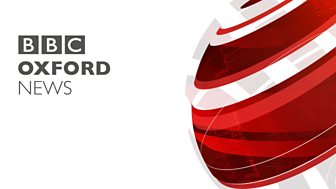 BBC Oxford News
The latest news, sport, weather and features from Oxfordshire and the surrounding region.
Geraldine Peers
Geraldine has been the face of BBC Oxford Television News since 2001, presenting the weekday bulletins at 6.30pm and 10.25pm. Geraldine officially started her career with ITV - producing bulletins, reporting and presenting. 
Unofficially it probably began with Timmy Mallett. Geraldine worked on his radio show while she was still at school - writing sketches, jingles and answering the telephones. The best part of the job? "Every day at work is different and people I don't know say hello to me on the street. It makes the world seem like a friendlier place."
Jerome Sale
Jerome is the sports presenter on BBC Oxford and presents the weekday TV bulletins when Geraldine is away. People often ask what the best thing about my job is? That's hard for me to answer because I get to do so many different things. 
As a sports presenter I have been able to cover important events and share the passion that competitors and fans have for their sport. 
As a news presenter I get to ask questions of the powers that be, meet the area's most interesting people and deliver the information that I would want to know about if I was watching at home. And it beats working.