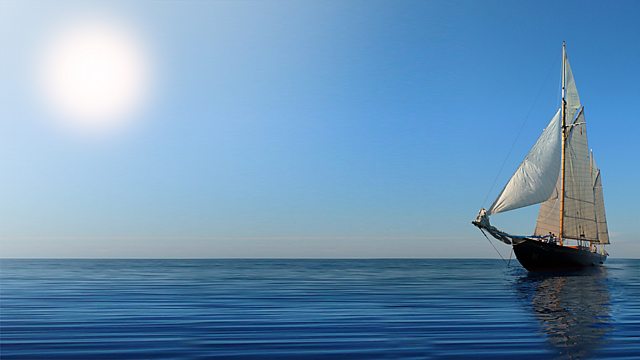 Architect and historian Francesco da Mosto continues his journey across the Mediterranean sea.
Amidst a sea of dolphins, The Black Swan enters the Gulf of Corinth off the coast of Greece as Francesco continues his voyage from Venice to Istanbul. The boat must manoeuvre under the Rio Antirio bridge, however, and then navigate the narrow Corinth Canal, which separates mainland Greece from the Peloponnese.
At Mount Parnassus, Francesco visits the mystical site of the great Delphic Oracle, the greatest prophetess of the ancient world. She spoke in riddles but her pronouncements determined everything from events of state to romance and marriage. Mount Parnassus was also home to the Pythian games, forerunners of the modern Olympic Games.
Next stop is Athens. Often dismissed as a busy, noisy and overcrowded city, the Greeks prefer to see Athens as the biggest village in the country. Athens was the capital of the ancient Classical world and home to the Acropolis. Birthplace of Western Art, it is also the site of one of Venice's greatest atrocities against art and culture - an attack on the sacred temple of Parthenon that almost destroyed it. The attack also resulted in a massive loss of human life. Francesco sees the damage from the 700 cannonballs, still evident today. Francesco also has a date in Athens - the woman with the greatest singing voice ever to emerge from Greece - Nana Mouskouri. As they stroll through the romantic setting of Athens' National Gardens, can Francesco persuade Nana to serenade him?
Last on
Credits
| Role | Contributor |
| --- | --- |
| Presenter | Francesco da Mosto |