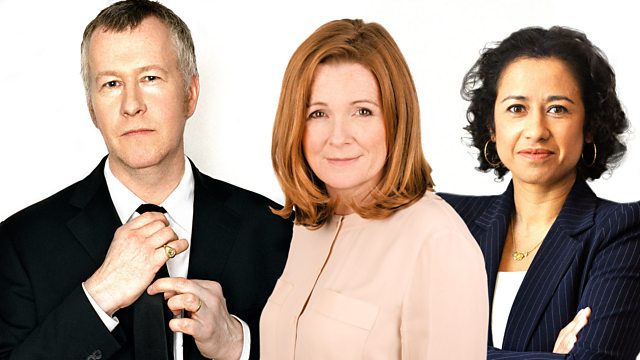 21/07/2008
Presented by Mark Lawson.
Including:
Bidisha reviews The Dark Knight, the new Batman film starring the late Heath Ledger as The Joker.
Author Stephen L Carter talks about his latest novel Palace Council, Harlem, Langston Hughes and Barack Obama.
Stephen Armstrong discusses three new television formats launched this week. Step Up to the Plate pits amateur cooks against professional chefs, in Eating with the Enemy contestants cook their signature dishes for food critics, and The Making of Me features John Barrowman on a mission to discover whether his sexuality is down to nature or nurture.
Action For Children's Arts has announced today that it will be launching the UK's first Manifesto for Children's Arts which includes targets and guidelines for the government, schools and organisations. Mark Lawson is joined by chairman David Wood.
Last on