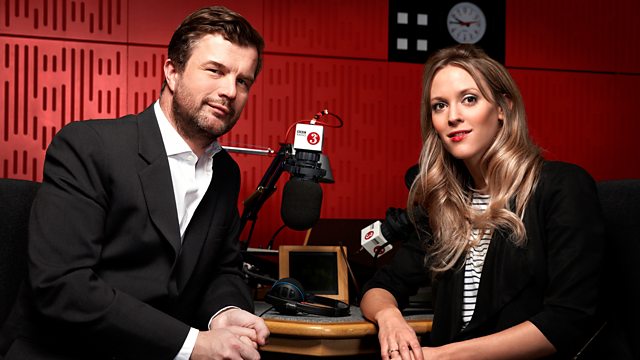 23/07/2008
With Rob Cowan.
Rob's Breakfast musical treats include the cello of Maurice Gendron in Messiaen, Oleg Marshev playing Rimsky Korsakov's piano concerto and Carlos Kleiber conducting Schubert.
Including:
Gluck: Dance of the Blessed Spirits
London Symphony Orchestra
Pierre Monteux (conductor)
Rimsky-Korsakov: Concerto in C sharp for piano and orchestra
Oleg Marshev (piano)
South Jutland Symphony Orchestra
Vladimir Ziva (conductor)
Rameau: Les Fleurs; Les Indes Galantes Suite
Orchestra of the 18th Century
Frans Bruggen (conductor)
Canteloube: 2 Bourrees
Dawn Upshaw (soprano)
Orchestra de l'Opera National de Lyon
Kent Nagano (conductor)
Schubert: Symphony No 3
Vienna Philharmonic
Carlos Kleiber (conductor)
Messiaen: Louange a l'eternite de Jesus (Quatuor pour la fin du temps)
Maurice Gendron (cello)
Jean Francaix (piano).
Last on