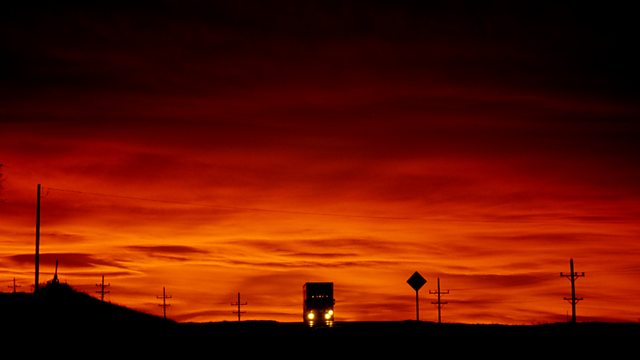 20/07/2008
With John Shea.
Including:
Rachmaninov, Sergey (1873-1943): Elegiac Trio No 1 in G minor
Arensky, Anton (1861-1906): Piano Trio in D Minor, Op 32
Shostakovich, Dmitri (1906-1975): Piano Trio No 2 in E Minor, Op 67
Mendelssohn, Felix (1809-1847): Piano Trio No 1 in D Minor, Op 49 (2nd mvt)
Bach, Carl Philipp Emanuel (1714-1788): Magnificat in D, Wq 215
Lipatti, Dinu (1917-1950): Fantasie for piano, Op 8 (dedicated to the Princess Madeleine Cantacuzene)
Schumann, Robert (1810-1856): Symphony No 2 in C, Op 61
Nielsen, Carl (1865-1931): Serenata in vano for clarinet, horn, bassoon, cello and double bass, FS 68
Dubois, Theodore (1837-1924): Chant Pastoral
Locatelli, Pietro Antonio (1695-1764): Violin Concerto in E flat, Op 7 No 6 (Il Pianto d'Arianna)
Scriabin, Alexander (1872-1915): Fantasy in A minor for two pianos
Mozart, Wolfgang Amadeus (1756-1791): Flute Quartet in G, K285a
Anon, or Bach, Johann Christoph (1642-1703): Ich lasse dich nicht
Brahms, Johannes (1833-1897) arranged for orchestra by Dvorak: Five Hungarian Dances
Arriaga, Juan Cristosomo (1806-1826): Stabat Mater
Muthel, Johann Gottfried (1728-1788): Polonaise in G for bassoon, strings and continuo
Martinu, Bohuslav (1890-1959): Sonatina for clarinet and piano
Debussy, Claude (1862-1918) orch. Brewaeys: La Cathedrale engloutie (Preludes - Book 1)
Cozzolani, Suor Chiara Margarita (1602-c 1677): O quam bonus es
Prokofiev, Sergey (1891-1953): Nocturne, Op 43 No 2
Balassa, Sandor (b 1935): Valley of the Huns
Elgar, Edward (1857-1934): Serenade in E minor for string orchestra, Op 20
Dvorak, Antonin (1841-1904): Serenade in D minor, Op 44
Tchaikovsky, Pyotr Il'yich (1840-1893): Fatum - Fantasy for orchestra, Op 77.
Last on