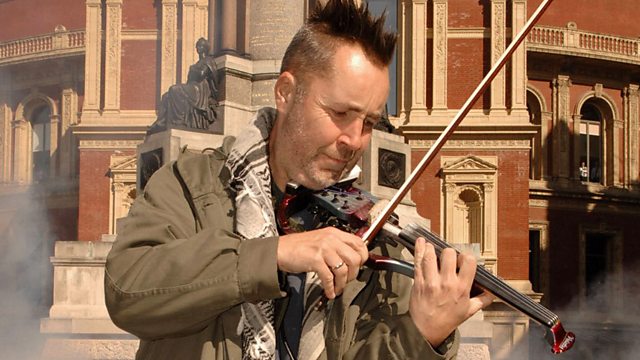 Prom 3: Nigel Kennedy Quintet
From the Royal Albert Hall, London. Petroc Trelawny presents a concert from the BBC Proms 2008 season featuring Nigel Kennedy and his Polish-based jazz quintet NKQ.
Since moving to Poland a few years ago, Kennedy has teamed up with some of the country's finest jazz musicians. In this performance his Quintet are joined for a guest appearance by jazz-funk-soul fusion singer Xantone Blacq.
Nigel Kennedy (violin)
Tomasz Grzegorski (saxophone)
Piotr Wylezol (piano)
Adam Kowalewski (double bass)
Pawel Dobrowolski (percussion)
Xantone Blacq (vocals).
Last on
New Year's Day 2009
21:15