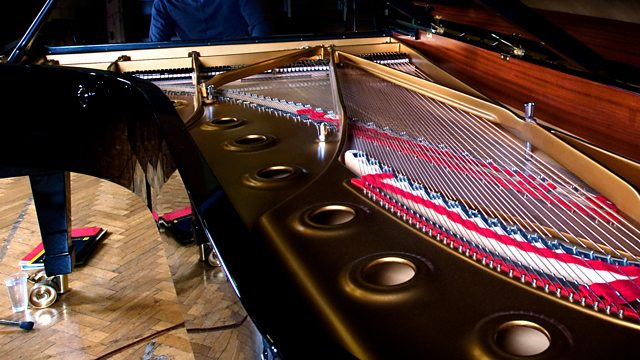 19/07/2008
Another chance to hear a concert from the Wigmore Hall, London, featuring a recital by Dutch mezzo-soprano and former Radio 3 New Generation Artist Christianne Stotijn. Performing with her regular duo partner Joseph Breinel as well as viola player Isabelle van Keulen, she explores chamber repertoire she is passionate about, including song settings by Tchaikovsky and Duparc.
Christianne Stotijn (mezzo-soprano)
Isabelle van Keulen (viola)
Joseph Breinl (piano)
Tchaikovsky: The sun has set, Op 73 No 4; It was in the early spring, Op 38 No 2; Mild stars shone down on us, Op 60 No 12; Had I only known, Op 47 No 1
Duparc: L'invitation au voyage; Chanson triste; Extase
Brahms: Geistliche Lieder, Op 91 (for voice, viola and piano); Gestillte Sehnsucht; Geistliches Wiegenlied
F de Kanter: 3 songs on texts of Ingrid Jonker for voice, viola and piano: Ek herhaal jou; Windliedjie; Ek het gedink.
Last on