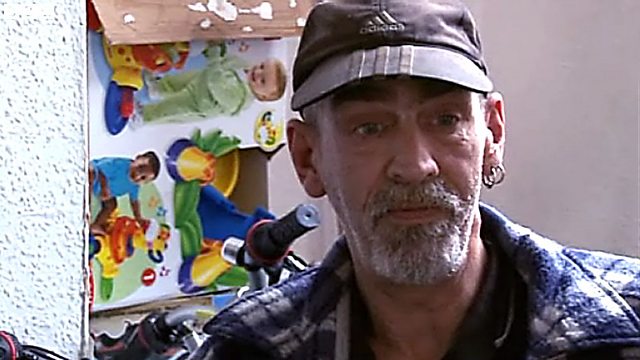 The Man with 20 Kids
This intimate and honest documentary follows daily life with 49-year-old Mike Holpin and his controversial and ever-expanding family.
Mike has tattooed his family tree on his back in case he forgets any of his kids. He lives with his third wife Petrina and their nine children in a three-bedroom terraced house, with four boys in one bedroom and five girls in another. They are hugley overcrowded and often double up as there isn't enough space for them each to have their own bed.
The family live on benefits and get 27,000 pounds a year, and Mike does not care what other people think. The programme follows them through the chaos and extravagance of Christmas, the prospect of Mike being jailed for drink-driving, and his boys getting in trouble with the police.